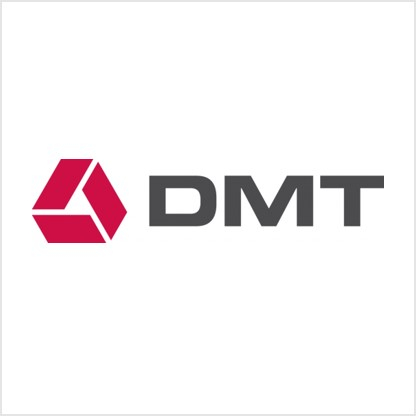 Mining – This is precisely where DMT's roots lie, having been providing comprehensive consulting for the mining industry for over 150 years. Our impressive history is the reason that our range of services is unsurpassed in its breadth and specialisation the world over, and today, not only mine operators, but also international investors and research & development institutions rely on DMT's expertise.
The DMT group, which includes the former IMC group, has a long history of working in the mining industry. Operating under the brand "DMT" since 1990, we actually have over 100 years of experience in operational mining and roots dating back over 250 years, to the foundation of the first mining safety organisation in Germany.
In 1903 the first of DMT's many expert bodies was founded. Today we benefit from decades of research and in-house technological development from a number of in-house expert bodies and testing centers, recognised by mining authorities. You, as our client, benefit from their independent assessments and advice.
Through the establishment and acquisition of various international mining companies, including the former IMC group, DMT's international expertise has grown significantly over the past 25 years in line with our portfolio. Today, as a member of TÜV NORD Group, Germany's leading technology service provider, we are renowned for innovative solutions and individualised consulting and assistance tailored specifically to our clients' needs.
Mining Consultancy Services
DMT provides professional multidisciplinary services to support all aspects of mine development and serves customers in almost every mining region of the world and across nearly all commodities. Whether you're looking for a single solution to a specific problem or a comprehensive full-service package, our interdisciplinary teams offer international mining services in the following areas:
Investor & Lender Support
Geology & Mineral Exploration
Resource / Reserve Estimation
Mine Design & Mine Planning
Feasibility Studies & Other Assessments
Operational Advice
Engineering & Instrumentation
Mine Closure & Remediation
Geology
Geophysics
Surveying & Geoinformation
Driving, extraction and processing
Rock mechanics
Ventilation & gas management
Water management
Mechanical & hydraulic drive testing
Component and wire rope testing
Nuclear waste disposal
Fire protection
| Head Office: | DMT GmbH & Co. KG, Essen, Germany |
| --- | --- |
| | |
| | The DMT group occupies 30 offices worldwide and operates on a global scale. To date DMT has completed several thousand projects in over 150 countries, working in over 25 countries in a typical year. |
| | The DMT group provides independent services in the four main fields of Exploration, Engineering, Consulting and Geotechnics. It also develops products and offers solutions for industrial metrology and testing with emphasis on natural resources, safety and infrastructure. |
| | DMT Group 2017: € 105.3 million |
| | DMT is an active member of numerous professional associations, committees and societies around the world. |
| | The DMT group makes use of 19 of its own accredited testing laboratories and expert bodies and employs around 100 officially recognised experts. |
| | We create sustainable value for our customers by providing quality, specialised and innovative services and solutions. |
| | To deliver the best technological and conceptional solutions for our customers' business; to foster long-term relationships with our clients based on integrity, honesty and professionalism; to encourage the long-term development of our employees and take an exemplary approach to creating a safe environment for man and machine. |
This 3-in-1 system for precise positioning, navigation and 3D-documentation was developed in collaboration with the German Aerospace Centre. The innovative technology, which was originally developed for the Mars missions, is now being applied in the mining, shipbuilding and civil engineering industries, as well as forestry and seismics.
DMT Pilot3D is a non-satellite based system which offers optimal solutions for enclosed environments such as underground facilities, ship hulls and buildings, where GNSS navigation is not possible. This mobile handheld device is extremely small and light, making it ideal for confined or hard-to-reach spaces.
Features
Multi-sensor technology
Integrated inertial measurement unit and stereographic cameras
Operation even in very dark areas
Precise and real time egomotion
High quality 3D point cloud documentation
High resolution colour imaging
Applications
Indoor route tracking
Georeferenced 3D documentation
Infrastructure and maritime inspection
The easy handling and speed of the system bring huge time saving benefits compared to conventional geo-measuring devices.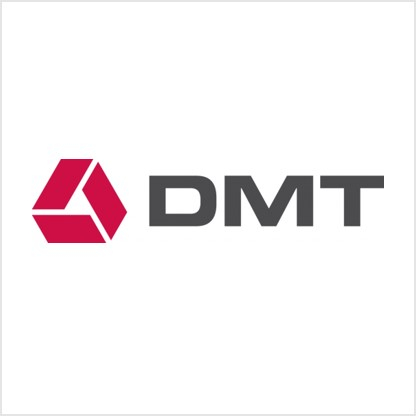 Unit 8, Block D, Geneva – I
Lake View Business Park
Lake View Drive, Annesley
Nottingham, NG15 0ED, UK
USE NR PRIVATE MARKET FOR YOUR COMPANY FINANCING