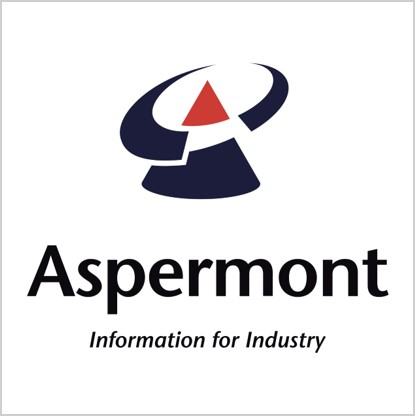 Aspermont Limited is the world's leading media supplier for the global mining and resources sectors delivering subscription based content through digital, print, conferencing and events channels. Aspermont aims to deliver high quality and objective Business to Business (B2B) services.
Aspermont's media credentials have been established over two centuries of continuous service to the mining sectors and are unchallenged today. As Mining Journal has been published in London for 185 years and Mining Magazine for 106 years, Aspermont owns the longest established global brands in the mining and energy sectors.
Over the last 20 years, the company has been at the forefront of development in new media technologies to enable an expanded and enhanced delivery of its content services. The company's recent digital transformation has completed its primary phase and is now focused significantly on marketing automation.
In Australia, Aspermont has been at the forefront of B2B media developments across a number of sectors and with Australia's Mining Monthly and MiningNews.net being outright leaders in mining.
Digital and Print Publications
We are proud to share the most comprehensive news coverage worldwide and throughout regions most relevant to you.

Mining Journal incorporating RESOURCESTOCKS is the industry's leading title covering all aspects of the global mining industry, from grass-roots exploration, through financing and development, to production and marketing.

Mining Magazine is the single definitive guide to mining. Founded in 1909 by Herbert Hoover, Mining Magazine offers in-depth, technical insight into all operational aspects of mining.

Australia's Mining Monthly (AMM) is widely acknowledged as the leading industry magazine of its type in the world, consistently breaks stories on mining, technology and equipment. Australia's Mining Monthly is a unique source of news and information on mines and mining.

MiningNews.net (MNN) is the world's fastest-growing source of daily global mining news. Compiled by a team of award-winning journalists, MiningNews.net covers corporate, market commodity and technical mining developments.

Notícias de Mineração Brasil (Mining News Brazil) is an exciting new product from Aspermont – publishers of MiningNews.net. This new online publication will provide up-to-date information on the booming Brazilian mining sector.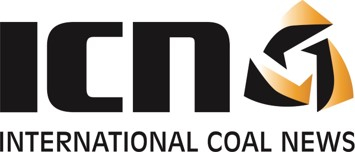 International Coal News (ICN) is a part of Australia's Mining Monthly and provides longwall miners and equipment suppliers with timely and quality news on US, Australian, UK and South African mines that cannot be sourced anywhere else.

RESOURCESTOCKS Investment Profiles are a part of the Mining Journal and deliver valuable market information and industry insights to sophisticated investors in the global financial markets that fund the resources industry.

PNGReport.com (PNG) is a regional resources news service specialising in PNG and neighbouring countries in the Asia/Pacific rim, incorporating news and analysis of national and international projects, companies, technology issues and trends.

Energy News Bulletin (ENB) is the region's most  comprehensive oil & gas website, containing daily news and exclusive stories. By incorporating news and analysis of national & international projects, companies, issues, technology and trends, ENB keeps its readers up-to-date with all industry developments.

Farming Ahead is Kondinin Group's national flagship publication. The monthly magazine publishes industry-leading and independent research, machinery reviews, workshop articles, rural market news, cropping, livestock and more.
Yearly global conferences and anticipated events attended by industry leading companies and individuals:

Mining Journal Select: Sydney is a new, focused mining finance event, showcasing a carefully selected group of the best mining company investment opportunities to an audience of institutional and professional investors.

Mining Journal Select: Singapore. Home to Singapore's largest meeting and convention space, Marina Bay Sands delivers a world-class experience for you and your guests with venues unlike anywhere else.

Future of Mining Americas will address the key strategic and operational questions faced by C-suite, Heads and Managers of Mine Operations, METS and Support Services in top enterprises in the Americas and around the globe.

Future of Mining Australia will bring together C-suite, Heads and Managers of Mine Operations, METS and Support Services from top enterprises around the globe to debate, come up with answers and define the current and future mining landscape.
Mining Journal Intelligence delivers 5 annual, independent and impartial reports focused on Risk, Finance, Leadership, Projects, and METS. Using Mining Journal's established network of industry contacts and readership, each report pulls together data, reader surveys and interviews to deliver in-depth insight.
World Risk Report – A comprehensive view of mining risk, which includes a jurisdiction-by-jurisdiction ratings system and an assessment of general business and operating risks and trends.
Global Leadership Report – Executive interviews and professional survey of the industry's readiness to take on the challenges of today, and tomorrow.
Global Finance Report – A critical review of mining's key global stock exchanges, the results of our investor sentiment survey; and insights from the alternative financing community.
Global METS Report – A financial review of the METS universe, plus analysis on key trends facing the industry as viewed by leading METS executives.
Projects and Pipeline Handbook – Analysis on key development-stage assets, production likelihood, and the potential impact the current project pipeline on various commodity markets.
Find out more here.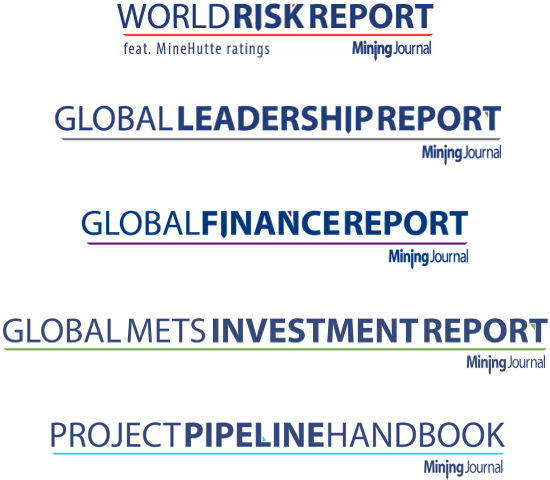 USE NR PRIVATE MARKET FOR YOUR COMPANY FINANCING