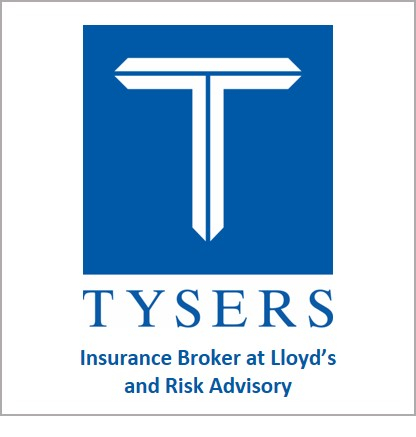 Founded in 1820, Tysers is a leading independent international Lloyd's Insurance broker, based at the heart of the world's premier insurance market in London. Tysers employs over 1,100 people and handles in excess of US$3 billion of annual premiums, working with leading (re)insurance markets worldwide to deliver risk solutions to a global client base.
Working in partnership with our clients, our highly experienced International Property & Casualty team deliver innovative insurance and risk management solutions to clients around the world, providing extensive knowledge and experience across a broad spectrum of industry sectors and products, negotiating competitive pricing and policy cover, all supported by high-quality personalised service from senior management.
Our team of specialists remain at your disposal to explain in greater detail how these insurances can protect investments, assets and people from the outset of an investment through construction to operational phases, to sale or transferal.
Expertise & Insurance Solutions
Typical insurance covers required through the life-cycle of a project/investment can include the below, along with a combination of some or all covers needed for a Whole Project lifecycle:
Single project PI
Liability insurance is arranged around the lifecycle and needs of a specific construction project – covering architects and contractors, it is particularly useful where contractors may not buy enough professional indemnity cover in their own name. Long covers of up to 15 years are available.
M&A Insurance
Transfers potential or identified liabilities which may prevent a transaction from completing, with tailored solutions that include:
Warranty & Indemnity (W&I) to cover a breach of warranties made by sellers in a purchase agreement.
Tax Liability which covers tax exposures identified in due diligence, which may be challenged by a tax authority in the future.
Contingent Liability to remove either ongoing or potential legal, regulatory or other contingent issues.
Marine Cargo and Delay in Start Up (DSU)
Insures the delivery of goods/plant to a site from the manufacturer or point of sale; Delay in Start Up covers additional costs or Loss of Profits caused by a delay in delivery and, therefore, commencement of operations. It is particularly useful where long lead time replacements are being used e.g. turbines, tunnel boring machines or equipment specifically made for the project. Political Violence covers can be included.
Political Risk Insurance
Provides cover for entities with overseas investments, ownership interests or assets (fixed or mobile) against hostile acts by a host government, such as Confiscation, Expropriation, Nationalisation and Deprivation (CEND), which could, without compensation:
Deprive the insured of their ownership or control of their equity and/or assets
Deny the fundamental rights of an investor to operate its investment, causing a permanent cessation or abandonment of operations
Lead to an inability to export goods from a foreign investment, or to repatriate mobile assets
Other PRI perils include:
Selective Discrimination
Forced Divestiture
Forced Abandonment
Currency Inconvertibility and/or Non-Transfer
Arbitration Award Default
Licence Cancelation/Repudiation
Import/Export Embargo
Lender's Interest
Coverage is also available to project finance parties, covering the non-repayment of a loan as a result of the foreign government interfering with the operation of a financed asset.
Credit Risk Insurance
Project Finance Insurance – Offers Comprehensive Non-Payment insurance for providers of project finance against failure by the project company to honour its contractual repayment obligations. Cover available up to 15 years.
Non-Payment Insurance – Non-Payment insurance indemnifies a seller against the failure of its buyer to make payments as per its contractual obligations.
Non-Delivery Insurance – Non-Delivery insurance indemnifies against the failure by a supplier to honour its delivery obligations under a purchase contract/off-take agreement
Whole Turnover/Multi-Buyer – Coverage can be arranged on multiple-named buyers (Multi-Buyer) or on all buyers (Whole Turnover), as an alternative to single-buyer insurance. Multi-Buyer and Whole Turnover covers appeal to businesses having repeat short-term open-account sales to a portfolio of buyers.
Construction and Delay in Start Up (DSU)
Covers project owners (and contractors) against physical loss or damage during the construction phase – reinstatement/replacement as new is the basis of cover. Third party and bodily liability covers are included with increased limits possible.
Delay in Start Up covers a projects owner's additional costs or loss in profits incurred or lost due to delay in operations.
Operational Physical Loss or Damage and Business Interruption
Covers the assets against physical loss or damage occurring during operations. Business Interruption covers Increased Cost of Working, Loss of Profits, Group Interdependency along with exposures to losses arising from physical loss or damage to Customers and Suppliers
Political Violence
Political Violence, Terrorism & War insurance indemnifies the insured's assets and/or revenue stream against Material Damage and resultant Business Interruption emanating from an act of Political Violence. These perils are usually excluded from All Risks insurance policies and standardly include Strikes/Riots/Civil Commotion, Sabotage and Terrorism, War and Civil War and Looting following an Insured Peril. However, cover can be extended to include losses resulting from of non-asset damage Business Interruption/Loss of Profits, including Denial of Access and Cyber Terrorism
Management Risk
Covers the Directors, Officers and senior managers against legal costs following allegations of unlawful actions, whilst also protecting the company's balance sheet should corporate liability cover be purchased. Also provides Key Man cover and Kidnap for Ransom.
Third Party Liability
Covers legal exposures to bodily injury or property damage caused to a third party.
Whether it's staying abreast of current affairs, industry news, regulatory changes or new starters, Tysers operate at a fast pace and aims to keep you up to date with developments as they happen.
Tysers is active with the global insurance trade press and our executives are seen as thought-leaders and expert information resources by journalists.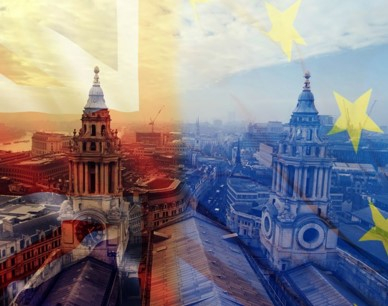 Tysers
71 Fenchurch Street
London
EC3M 4BS
United Kingdom
Marine Risks and Marine Business Interruption Risks
Chris Tansley, Managing Director – Marine & Aviation
Telephone: +44 (020) 7621 8201
Mobile: +44 (0)7816 889 650
Email: chris.tansley@tysers.com
Property, Construction and Asset Business Interruption
Richard Macfarlane, Managing Director – International Property & Casualty
Telephone: +44 (0)20 3037 8326
Mobile: +44 (0)7810 810267
Email: richard.macfarlane@tysers.com
Credit & Political Risks
John Lentaigne, Head of Credit & Political Risks
Telephone: +44 (0)20 3004 2863
Mobile: +44 (0)7932 644142
Email: john.lentaigne@tysers.com
USE NR PRIVATE MARKET FOR YOUR COMPANY FINANCING