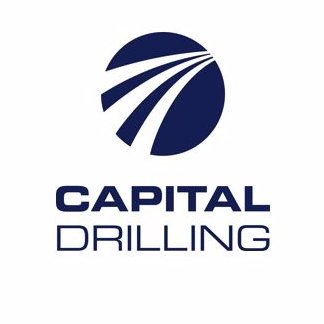 At Capital, we provide complete exploration and production drilling solutions to customers within the global minerals industry, with a focus on the African markets. Our services include: blast hole, directional, grade control, resource development and underground drilling services, together with geo-technical capabilities.
Our reputation is built on an unwavering commitment to safety, delivering professional drilling solutions – even in the most remote and challenging environments – and going the extra mile to deliver on our customer's individual requirements.
Corporate Strengths
Solutions Focussed
Our large rig fleet enables us to provide a diverse range of drilling solutions across all phases of the mining cycle from greenfields exploration to production. This capacity ensures we can provide flexible solutions for all our customer's needs.
Drilling, by its very nature, can present many challenges: difficult formations, isolated locations, equipment wear and tear and significant costs. At Capital, we remain focused on providing solutions, not just to achieve metres drilled each day, but that consider the financial impact and broader operational objectives of our customers. Our employees use their extensive knowledge, innovative thinking and intimate understanding of our client's projects to provide the best solutions.
Unrivalled Commitment to Safety
We have a genuine commitment to keeping our employees safe and to continually reduce their exposure to risk while performing their work.
We expect visible safety leadership across all levels of our company and operations, from our Executive Leadership Team to our drill crews on site.
Safety is our employee's first priority and our excellent safety record is evidence of our team's commitment to a safe workplace.
Capable, Professional and Highly Experienced Personnel
Our company's reputation has been built on providing professional drilling services, regardless of the location.
We invest substantially in training programs and professional development for our employees, ensuring they are skilled, confident and competent in completing their role.
We also recognise the importance of contributing to the local communities in which we operate and actively employ, train and promote local national labour, providing in-country expertise and operational knowledge.
Structured to Meet Our Customer's Needs
Our clients have very different needs when they are completing exploration drilling programs compared to operating once production has commenced.
Our company is structured to respond accordingly, our exploration team can mobilise quickly providing flexible drilling solutions, while our production teams provide long term services focused on delivering to the mine plan. 
EXPLORATION DRILLING
Our agile exploration drilling teams mobilise quickly to meet your timelines. Once on site they will focus on achieving productive drilling results and importantly, on consistently hitting the target and delivering quality core samples.
On every project we look for opportunities to improve efficiencies and reduce costs for our clients and ensure we deliver on budget. Our experienced teams use in-country expertise and operational knowledge to add value to your drilling operations and build partnerships with local communities.
Exploration Drilling Services:
    Air core
    Deep hole diamond
    Diamond core
    Directional
    Reverse circulation
    Underground diamond drilling
We work closely with your geology teams, providing information on changing ground conditions, and are flexible to adapt to changes in drilling programs as a result.
Our unique "Drill for Equity" program provides our clients with an option to complete their exploration projects in a cost effective manner.
And without compromise, our focus is on delivering safe exploration programs, regardless of their location.
TECHNICAL DRILLING
We deliver practical solutions for your mine development and technical drilling needs. We work closely with your teams to devise a plan that provides the best possible outcome while maintaining cost-effectiveness.
We employ a practical thinking approach in evaluating and formulating our solutions, based on our extensive expertise and experience. On every project we look for opportunities to improve efficiencies and reduce costs for our clients and ensure we deliver on budget.
Safety is considered paramount in any project recommendation, regardless of location or drilling challenge.
Technical Drilling Services:
De-watering
Diamond core
Directional
Geo-technical
Paste holes
Resource definition and extension
Reverse circulation
GRADE CONTROL DRILLING
We understand how critical accurate Grade Control drilling is in providing ore body definition and planning an efficient and effective mine site.
When a level is ready to commence Grade Control drilling, our teams will respond rapidly to meet the schedule. We are flexible in reacting to changes as they arise to keep production schedules on target.
Our teams undergo extensive training programs to ensure they deliver a competent drilling service. Accuracy is vital in Grade Control drilling and our crews drill the right hole in the right place, every time to avoid costly re-drills and incorrect information.
Grade Control Drilling Services
Advanced / Deep grade control
Shallow grade control
Reverse circulation
Underground diamond drilling
BLAST HOLE DRILLING
Our blast hole drilling teams focus on delivery: competent crews provide accurate drill holes, eliminating expensive and time consuming re-drills and gear lost in ground; flexible capacity ensures we can adjust productivity to meet the needs of the mill; and excellent relationships with our local crews provide a stable, long-term workforce.
Our focus on productivity is matched by a focus on delivering professional drilling results: pretty walls with visible, straight barrels; and smooth pit floors avoiding costs associated with uneven roads slowing trucks or damaging chassis' and tyres.
We work closely with all our clients, at site level through to senior management, initiating thorough communication, reporting and review processes for all projects.  We collect and analyse data to assess performance and provide continuous improvement.
We leverage our expertise and experience from our global operations to provide innovative solutions and valuable advice and insights for efficient planning and execution of production drilling programs.
Blast Hole Drilling Services
Blast hole – all sizes
Pre-splits – all sizes
Down the Hole (DTH)
Rotary top hammer
Safety Risk Leadership Walks (SRLW) Safety Initiative
At Capital Drilling we have an uncompromising commitment to the occupational health and safety of our employees and others where we work. Our Safety Risk Leadership Walk (SRLW) program is one of a number of safety initiatives we employ. It aims to facilitate specific, direct communication regarding tasks and workplace risks between our employees and our management team. Read our Case Study to learn more about this important safety initiative.
DOWNLOAD THIS CASE STUDY
VIEW FURTHER CASE STUDIES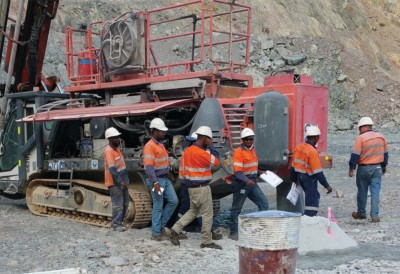 Corporate Head Office
Capital Drilling Limited
The CORE Building
9th Floor
Ébène CyberCity
Mauritius
Telephone
+230 464 3250
Fax
+230 464 3255
Email
info@capdrill.com
USE NR PRIVATE MARKET FOR YOUR COMPANY FINANCING